1            OUR SUDANESE AND CHADIAN COMMUNITY
Unique        Craftsmanship
Our community in Sudan and Chad weave our Dom Basket Bag and Shamsia Bag ranges. Eilaf Osman discovered this rare weaving technique during her research and archival work of marginalized tribal Sudanese craftsmanship. The baskets are woven with pliable strips from doum and baobab trees with the bags reinforced with Italian leather at her partner atelier in Spain.
The weaving technique is similar to that used in fishing nets and was known to only three elders of the Brno Tribe, who live near Menwashei, in the Darfur region. In light of Sudan's recent war, these artisans and their work remain highly vulnerable. In August 2023, Eilaf Osman was able to help resettle a portion of her weavers from Darfur to Chad and reestablish the supply chain with this artisan community.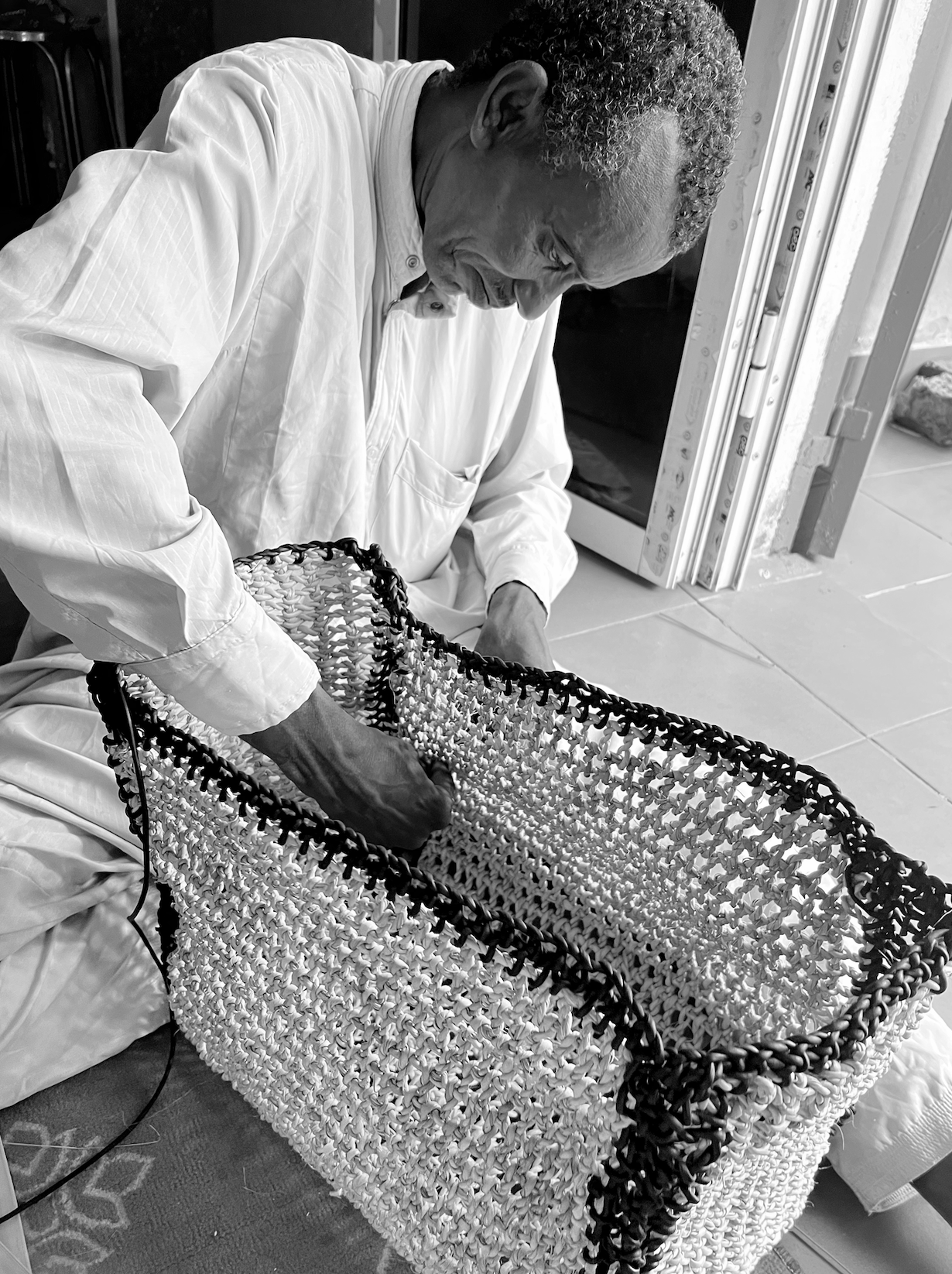 The basket is woven with pliable palm leaves from the indigenous Doum Tree which produces a beautiful white to light beige palm leaf.